CATECHESIS OF THE GOOD SHEPHERD (CGS)
CGS is a common religious experience involving children and adults in which the religious values of childhood, primarily those values of contemplation and enjoyment of God, are predominant. This experience is shared in a place particularly prepared for the religious life of children called the Atrium.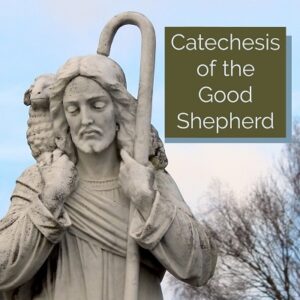 Sacramental Preparation ~ Tues, Oct 3, 6:30pm, Good Shepherd Center, St Joseph Campus
This meeting is for 2nd graders only. Parents do not need to attend. If you have further questions/concerns please email Cyndi and Teresa at aspatrium@gmail.com
PARENT VOLUNTEER SCHEDULES
Thank you to all who signed up to take this course!
THIS BROCHURE
describes the course in detail.
Schedule (all dates are Saturdays):
● Part 1: 2023: March 11, April 15, May 13, June 17, July 29, Aug 5
● Part 2: 2023: Sept. 9, October 7, Dec. 2; 2024: Jan. 13, Feb. 3, March 2
● Hours: 8:30 a.m. to approx. 4:00 p.m.
Religious education aims to provide students with knowledge and understanding of as well as sensitivity to different religions. Education is crucial to the development of a tolerant society. The goal of our program is to teach our Faith, encourage faithfulness to Jesus Christ, aid in developing a personal relationship with Jesus, and foster discipleship of Jesus Christ.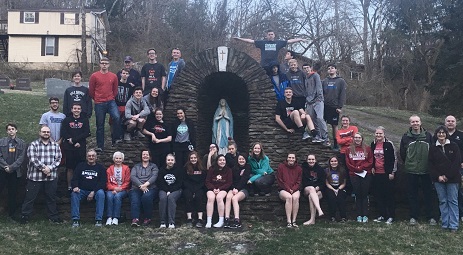 2023-2024 School Year
7-9 Grade RE begins Wed, Sept 6. We will have a parents' meeting opening night in the St. Joseph Parish Life Center. 7-9th grade is a crucial time for our youth to embrace the faith on a personal level, we are using the best programs available and have dynamic teachers who are excited to share the faith. Please contact the office to sign up.