We are a place of worship, but we also strive to "love our neighbor as ourselves." We want everyone to feel loved and a part of our community. As you come to know the people of All Saints, we hope and pray you will get involved in the various ministries God uses to unite us as a community.

There is a long history of family and fellowship here. Please know that you are welcome. Introduce yourself and help us to get to know you. Please get involved!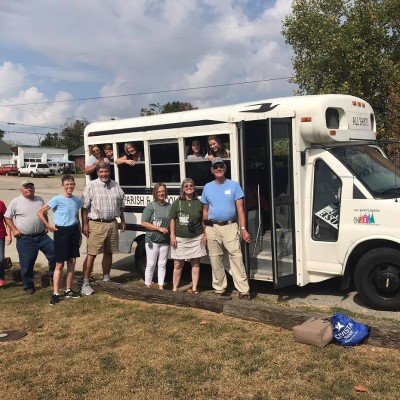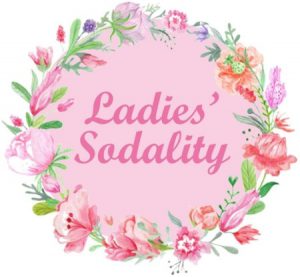 All Saints Ladies Sodality is a group of caring Christian women that share in the mission and vision of All Saints Parish. We are joined in our journey in faith to Love God and one another. Through our devotion to Mary and the Blessed Sacrament we actively seek to create an atmosphere of companionship and charity in our monthly meetings and the ministries we serve.
Monthly meetings are held the third Tuesday of each month at the St. John the Baptist campus. Next meeting: September 21, 2021 at 7:00pm. Arrive at 6:00pm if you would like to assist in making purse charms for Mary's Way.
The MISSION of Our Groups: To challenge and empower men, with the cooperation of God's grace, to live virtuous lives. This is accomplished through education, formation, and accountability.
About the Groups: The purpose of The King's Men group meetings is to enable a man to obtain or enhance the necessary formation and accountability he seeks in his walk as a Catholic. This is done primarily through prayer, scriptural and spiritual reading with an emphasis on masculine spirituality and accountability using "The 4 C's Model" (Commit, Confess, Challenge and Confirm).
Meetings: Thursdays 7:30pm | Saturdays 7:00am at the Parish Office.
ALL MEN are welcome!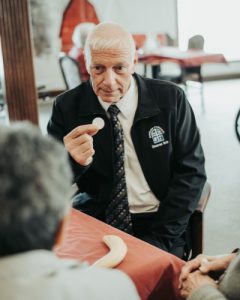 This ministry brings Holy Communion, home visits and dignity to those who are shut-in, in hospitals or in hospice.
More volunteers are always welcome! If interested, please contact secretary Kathy Kluesener at 812- 637-0021 /
ski4klues@fuse.net
or Deacon Bob at 812-212-3971 /
deaconbobdecker@gmail.com
Mission:
To provide compassionate care and grief support to our parish families at the time of the loss of a loved one and for at least the first year after.
Grief Support Group:
Help and Encouragement After the Death of a Loved One
GriefShare
is a special weekly seminar and support group designed to help you rebuild your life. We know it hurts, and we want to help.
In 2021, Griefshare will begin March 1st and be conducted online via Zoom.
DETAILS HERE
.
Chairperson:
Cheryl Wilhelm 812-576-4592 ~
bereavement.asp@gmail.com
Facilitators:
Helen Kremer 812-637-1766 | Tina Connolly 812-637-5406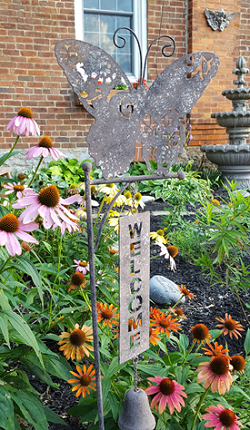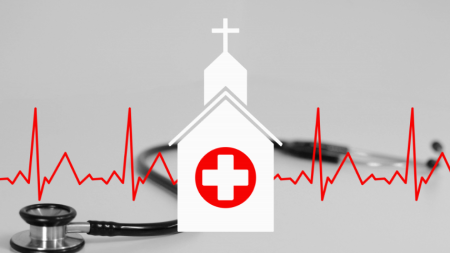 Mission:
The Health Ministry Team seeks to promote holistic care of mind, body, and spirit by cultivating the Church's role as a healing community. We seek to provide education, collaboration and outreach in order to promote healthy lifestyles in our community.
Contact:
Robin Fox
We Meet:
The 3rd Sunday of each month, 10:30am, at the parish office. All are invited to attend.
Health Care Workers:
Please print this
prayer card
and keep it with you. Thanks for all you do!
Mission:
The Pro-Life Ministry's mission is to promote the dignity of all human life from conception to natural death. Please join us!
Contact:
allsaintsprolife@gmail.com
Chairperson: Sara Yunger
saramarieyunger@gmail.com
| 859-801-1293
Secretary: Claire Keck
clairekeck.asp@gmail.com
| 812-576-4302
Meetings:
We meet quarterly in March, June, September, and December on the first week of the month at 7 PM in the St. John campus hall. Next mtg: Sept 7, 2021
We Support
the Pregnancy Care Center of Lawrenceburg and the Pregnancy Help Center of Brookville.
Remember to pray each day for your spiritually-adopted baby whom you adopted the weekend of January 23 & 24, and for the baby's mother and father as well.

Your spiritually adopted baby is almost seven months old. He/she is getting plumper every day, weighs anywhere from 2.5 to 3.5 pounds, and is 14-16 inches long from head to heel. Sensing light outside the womb is easier for your little one now because his/her eyes are opening! Your baby continues to swallow amniotic fluid, but now that the taste buds are fully developed, your baby can taste, in the fluid, the different foods mom eats. Amazing!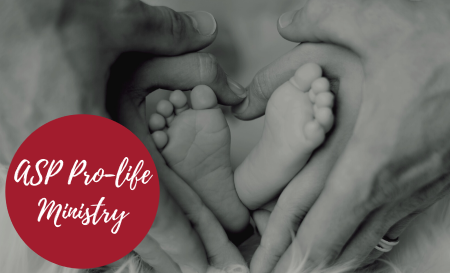 Jesus, Mary and Joseph, I love you very much. I beg you to spare the life of (name), the unborn baby that I have spiritually adopted who is in danger of abortion.
– Prayer of Archbishop Fulton J. Sheen