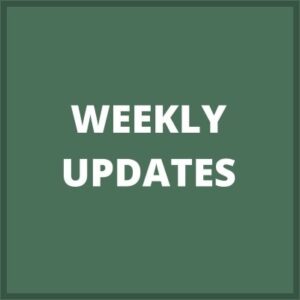 • Preschool Teaching Position Open
~ We are hiring a part-time teacher for our Tuesday and Thursday half day toddler program. Candidates should have a degree in early childhood education or a CDA credential. Please reach out to the parish office with questions. Resumes can be sent to Emily Alig at emilyalig.asp@gmail.com.
• Easter Candy Donations Needed
~ We plan to have our annual Egg Hunts following the 7:30, 9:15 and 11:00am Easter Sunday Masses. Candy donations are very much appreciated and can be dropped off to the parish office or to the entry-way of one of the four churches.
• Donations Requested
~ Joshua Besseler, a student and mission ambassador at Mt. St. Joseph University is requesting donations of men's new or gently used items in support of the Joel Nafuma Refugee Center in Rome, Italy. Please drop off items at the parish office.
• No 12 Hours of Confession in April
~ The first Friday is Good Friday. There are other opportunities to go to Confession.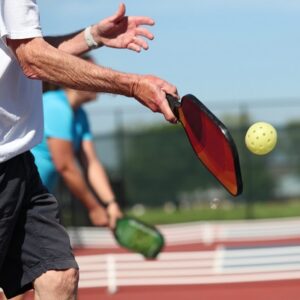 Mondays, Wednesdays and Fridays at the St. Paul Campus
We have pickleball three times per week: Monday and Wednesday at 5:30pm and Friday at 10:00am.
All are welcome and you do not need to RSVP. A suggested donation of $2/day is appreciated.
Please contact Dave Kuhn with questions at (513) 673-4298.

MILITARY APPRECIATION PROJECT (MAP)
Donations Needed Anytime ~ Bring to the Office
MAP was initiated last year by Michaela Spangler for her Girl Scout Gold Award. While she has moved on to college, the program continues. Our goal is to reach out to the active duty military of our parish to assure them that they are loved and appreciated here at home. We send them care packages several times throughout the year.
If your loved one is serving in the military and is a parishioner of All Saints or one of the Dearborn County parishes, please contact us so that we can include them in this program.
We are still accepting donations to keep the program running. In addition to prayers and monetary donations which are so important, we are accepting the following: powdered drink packets, beef jerky, microwavable skyline chili pouches, gum, mints, protein bars, trail mix, and chapstick. Thank you for your continued prayers and support of our troops and of this program. Contact Lisa Spangler at (812).212.5683 or lisaspangler6@gmail.com with any questions.
Every Friday From February 24th to March 31st
Join us from 4:30 to 7:30pm each Friday during Lent at the St. Martin Campus Hall for a delicious Fish Fry Dinner.
Cost:
$12 Adults / $6 Children
COMPLETE DETAILS
Donations Appreciated:
cakes, pies, bottled water, and canned pop are requested. Desserts can be dropped off on Fridays and drink donations can be dropped off anytime at the hall.
Volunteers:
Sign Up
HERE
Coloring Contest:
Pages can be found
HERE
BLESSING OF THE UNBORN CHILD
March 25 & 26 at All Weekend Masses
The "Rite for the Blessing of a Child in the Womb" will be offered during all weekend Masses.
The mother and unborn child may receive this blessing multiple times. You do not have to be Catholic to receive this blessing. Please contact the office and let us know what Mass you will be attending. 812-576-4302
March 25, 6:00-9:00pm at St. John Campus Hall
Overcoming Dysfunction and Putting Christ at the Center of Our Marriage
Guest Speakers: Dr. Andrew and Sarah Swafford
This event is free and open to engaged and married couples of all ages. The evening will begin with dinner and wine and transition to our guest speakers leading the evening. We will close with adoration and music in the church.
Please RSVP
HERE
.
March 26th at St. John Campus
Light soup supper is served at 6:00pm in the hall. Scripture reflection, prayer and adoration of the blessed sacrament led by Father Mahan begin in the church at 6:45pm.

Note: If you miss it, the identical program is offered the following night at St. Mary's in Aurora.
HIGH SCHOOL HOMESCHOOL CO-OP
Tues, March 28, 7:00pm at St. Paul Campus
Mother of Mercy High School Studies Group, a weekly homeschool co-op, will be hosting an information night at St. Paul's school building cafeteria on North Dearborn Rd in New Alsace, IN. All interested in learning more about opportunities for your high schoolers starting the 2023/2024 school year are encouraged to attend this meeting. We will be discussing course offerings for the upcoming year and exciting opportunities for our overall community.
Please contact Catie Reatherford at billscate@yahoo.com or 513-305-2486 with any questions.
MOVIE NIGHT: HIS ONLY SON
PALM SATURDAY WALKING PILGRIMAGE
Saturday, April 1, 2023
1:00pm – Depart from St. John, Stop at St. Paul for a break, food and restrooms.
2:30pm – Depart St. Paul, Finish at St. Martin for 4:00pm Mass
Each walker may walk just one section or do the entire 6 mile trip. We will pray a rosary, make the Stations of the Cross, share some scripture and prepare for Holy Week in a unique way, with stops about every mile along the way for prayer and rest. There will be no rain date. If it is raining hard and/or the weather is bad, the event will be canceled. Please arrange your own transportation back to St John's.
All participants must complete this
REGISTRATION FORM AND WAIVER
.
Tuesday, Apr 18, 6:30pm at St. John Hall
All are welcome to this monthly meeting as we move forward with our plan to open a coffee shop in the old Stout's Brickhouse building on the corner of Rt. 1 and N. Dearborn Road. Our goal is to be open for business by July of this year. Please come if you would like to get involved!
More Details
HERE
July 3-12, 2023 ~ Registration is Closed
Dear Friends: Walking in the footsteps of Jesus and experiencing His homeland is a tremendous blessing. In fact, many people consider the Holy Land to be the "Fifth Gospel" because of the insights it provides into the life of our Lord. -Father Mahan Please note that there are no COVID vaccination or testing requirements for entrance to the State of Israel or return to the USA.
For those who are signed up – remember – your balance is due on May 1st.