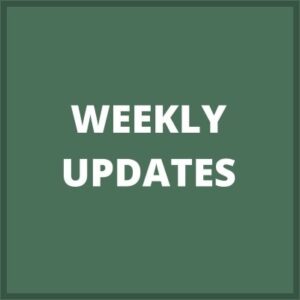 • Ars Cafe and Meeting House Opens Monday, Oct 2
~ Please pray for this new endeavor. Look for yard signs this weekend at Holy Mass.
• Fr. Hollowell Away Oct 7-15
~ This will not affect the Mass schedule.
• Rosary at St. Paul church
~ Every Tuesday at 5:30pm. Please note the corrected start time. All are welcome!
• Eagle Scout Project
~ Parishioner Jack Boyles is making preparations for his Eagle Scout project, which involves installing an aluminum fence in front of the cemetery at Saint John's. He plans to have this project completed this calendar year. If you would like to help financially support Jack, donations can be sent to All Saints Parish with a note that you would like to support Jack's Eagle Scout project. All donations are tax deductible.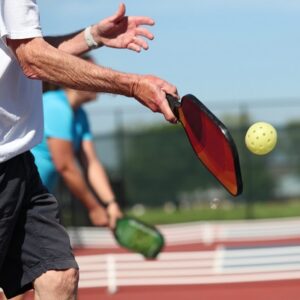 Mondays, Wednesdays and Fridays at the St. Paul Campus
We have pickleball three times per week: Monday and Wednesday at 5:30pm and Friday at 10:00am.
All are welcome and you do not need to RSVP. A suggested donation of $2/day is appreciated.
Please contact Dave Kuhn with questions at (513) 673-4298.

BLESSING OF THE CHILD IN THE WOMB
Sept 30 & Oct 1 at All Weekend Masses
The "Rite for the Blessing of a Child in the Womb" was crafted to support parents awaiting the birth of their child, to encourage parish prayers for, and recognition of, the precious gift of the child in the womb, and to foster respect for human life within society.
The mother and unborn child may receive this blessing multiple times. You do not have to be Catholic to receive this blessing. Please contact the office and let us know what Mass you will be attending.
OCTOBER IS RESPECT LIFE MONTH
Weekend of Sept. 30/Oct. 1:
We are kicking off Respect Life Month by passing out empty paper bags after Mass with attached list of items needed (benefitting both the PCC in Lawrenceburg and the PHC in Brookville).
Lawrenceburg Life Chain 2023, October 1st at 2pm on US 50; meet at St. Lawrence church to pick up a sign.
Brookville Life Chain 2023, October 1st at 2pm on Main Street; meet at courthouse to pick up sign.
We will pray the rosary
prior to all Weekend Masses in October. Volunteer to lead the rosary
HERE
.
Sunday, Oct 1, 3:00pm at St. Paul Campus
Anyone desiring to have their pets blessed are welcome to come to the St. Paul Campus for the annual pet blessing; which is a great photo opportunity. The actual feast of St. Francis is Oct 4th. There will be a 1st class relic of St. Francis and Claire available for veneration.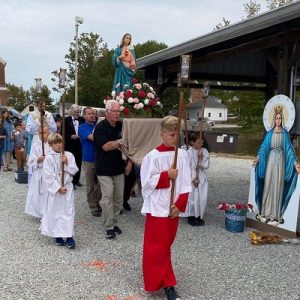 October 7th (4:00pm) & 8th (11:00am) ~ After Mass
We will have a procession at the 4pm and 11am Masses. All children are invited to participate in the procession. If you attend either of these Masses, please plan to stay to ensure parking lot safety.
First Communion students are most welcome to be in the processions and please wear your first communion attire.
MARY'S WAY ~ WOMEN ANSWERING YES
Tuesday, October 17th at St. Joseph PLC
Ask the women in your life to spend an evening celebrating Mary and each other. You can sponsor a table for 8 or join a table that has an opening.
RSVP by October 1 to Joan Brewer at 812-576-4663 or brewerjoce@hotmail.com
Doors open at 5:30pm, dinner served at 6:30pm. This year's speaker will be Catholic author Kaylene Brown.
Complete details are in the September bulletin.
Save the Dates: Oct 28, 29, 30
Choose one hour on one of these dates to
Save the Babies
All Saints Parish, St. Lawrence, St. Mary's and St. Teresa's have committed to pray and stand for and end to abortion at Planned Parenthood in Cincinnati.
Choose Life –
SIGN UP HERE
Full Page Flyer –
HERE