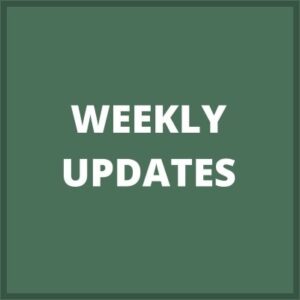 • No 12 Hours of Confession in July
~ We resume monthly 12 Hours of Confession on August 5th. Remember, there is confession 30 minutes before all weekday Masses and at 7:00am on Sunday.
• Festival Sign-Ups
~ In-person sign-ups to volunteer at our festivals will take place after Masses July 2/3 and July 9/10. Summer T-Shirts will also be available for purchase.
• Mass – Mon, July 4
~ Independence Day Mass will be at 7:30am at St. John. There will NOT be a 5:45pm Mass. Also note the Parish Office will be closed Monday for the holiday.
• Missionary Team
~ Reminder: we meet every Saturday at 10:00am at St. John Campus. Total time is about three hours. There is no commitment or sign-up. Just come.
MORE INFO
• Liturgical Decorator Needed
~ We need someone to take care of the liturgical decorations at St. John church. Donna Gaynor is stepping down from this role. Please contact Marilyn at the Parish Office if you are interested.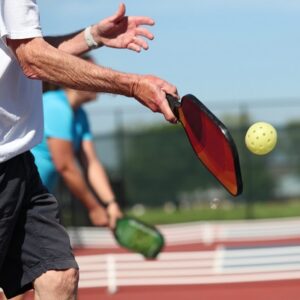 Wednesdays and Fridays at the St. Paul Campus We have pickleball twice a week in the St Paul campus gym. Every Wednesday at 6:00pm and every Friday at 10:00am.
All are welcome and you do not need to RSVP. A suggested donation of $2/day is appreciated. Please contact Dave Kuhn with questions at (513) 673-4298.
Notice: Pickleball is canceled on the following dates:
July 13 | August 10, 12, 17 & 19
Still Available!
Summer t-shirts orders are still being accepted, however, the deadline is passed to have your shirt in time for the festivals.
This year's shirt is based on the theme of our Festival Exhibit, "Eucharistic Miracles".
Shirts will be distributed after weekend Masses July 9 & 10. Select "Local Pickup" when you order to avoid shipping cost.
Wednesday, June 29th, 5:45pm at St. Paul Campus
Join us for Mass as we celebrate the Feast Day of one of our Patron Saints – St. Paul the Apostle. There will not be Mass at St. Joseph's on this day. After Mass, refreshments will be served outside.
At 7:00pm there will be a Holy Hour of Thanksgiving in the church for the overturning of Roe v. Wade.
BLESSING OF EXPECTANT MOTHERS
July 2nd & 3rd at all Weekend Masses
A mother and child can receive the blessing multiple times if desired. Recognizing that pregnancy can be a stressful and fearful time for some women and families we hope you can find support from our parish community. Parents do not have to be Catholic to participate in this blessing. While baptizing a child presumes that the parents will raise the child Catholic, the blessing is for anyone who seeks God's grace and care during their pregnancy.
Bread From Heaven – Eucharistic Miracles
We are hosting a fascinating display about Eucharistic Miracles and the Religious Items used at Holy Mass.This traveling exhibit will be at all three of All Saints Summer Festivals (St. John- July 16 &17; St. Martin- July 23 & 24; St. Paul- August 13 & 14) ~ Saturdays 5pm-8pm and Sundays 11am-5pm. Entrance into the exhibit is FREE. All are welcome! The St. John Festival is the only facility that is handicap accessible.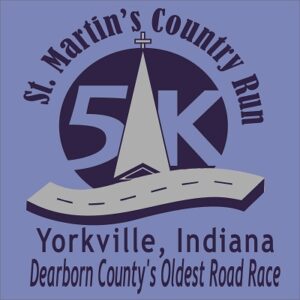 Sunday, July 24, 9:30am at St. Martin Campus
Run or Walk in Dearborn County's Oldest Annual Road Race – established 1981.
5K out and back course starts and ends at St. Martin Church with some gentle hills. Prizes by age group will be awarded!
After the race, stay for our festival and chicken dinner!