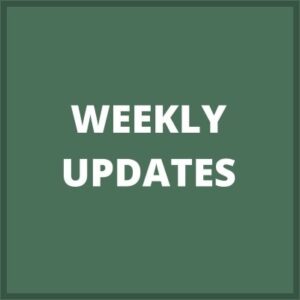 • Advent Wreath Blessing
~ Bring your Advent wreath to be blessed at any of the weekend Masses November 26th & 27th.
• Email and Text Scams
~ Reminder: Our priests or deacons will never ask you for money or gift cards by text or email. Messages of this nature are fake and should be disregarded.
• Immaculate Conception- Holy Day of Obligation
~ Dec 7 Anticipation Masses: 4pm – St Martin; 6pm- St John | Dec 8 Masses: 7:30am – St. Paul; 7pm St Joseph
• Christmas Memorial Flowers
~ Donations are Due Friday, Dec 9th. Please use the marked envelope in your envelope pack. The names will be posted in the Christmas bulletin.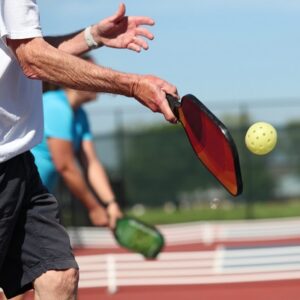 Mondays, Wednesdays and Fridays at the St. Paul Campus
We have pickleball three times per week: Monday and Wednesday at 5:30pm and Friday at 10:00am.
All are welcome and you do not need to RSVP. A suggested donation of $2/day is appreciated. Please contact Dave Kuhn with questions at (513) 673-4298.
Please Note there will not be pickleball the day prior to Thanksgiving or the day after; Nov 23rd and 25th.
MILITARY APPRECIATION PROJECT (MAP)
Donations Needed Anytime ~ Bring to the Office
MAP was initiated last year by Michaela Spangler for her Girl Scout Gold Award. While she has moved on to college, the program continues. Our goal is to reach out to the active duty military of our parish to assure them that they are loved and appreciated here at home. We send them care packages several times throughout the year.
If your loved one is serving in the military and is a parishioner of All Saints or one of the Dearborn County parishes, please contact us so that we can include them in this program.
We are still accepting donations to keep the program running. In addition to prayers and monetary donations which are so important, we are accepting the following: powdered drink packets, beef jerky, microwavable skyline chili pouches, gum, mints, protein bars, trail mix, and chapstick. Thank you for your continued prayers and support of our troops and of this program. Contact Lisa Spangler at (812).212.5683 or lisaspangler6@gmail.com with any questions.
THAT MAN IS YOU! - THE FIGHT OF FAITH
Men's Program ~ Thursdays from September 8 to December 8
The Fight of Faith equips and enables men to engage in the cosmic, spiritual battle raging in our day. Authentic masculine identities will emerge to inspire heroic lives of service to a calling greater than ourselves. The Fight of Faith is uniquely both contemplative and practical.
What: Each week there will be a different speaker and a different topic.
Where: St. Lawrence church basement (for now).
When: We will gather at 5:55am and be finished by 7:00am.
Refreshments: Donuts, coffee, milk, juice, fruit
Format: Meet and greet; opening prayer; video presentation; small group discussion; closing group prayer; adjourn.
Questions: George Schewe at gjschewe@gmail.com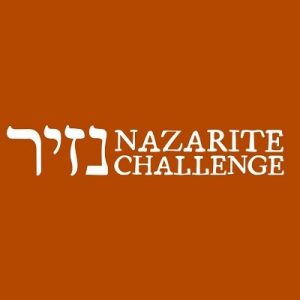 NAZARITE CHALLENGE FOR MEN
Men- During November, follow the 5 commitments of the Nazarite* Challenge:
1-Join the community by signing up (see below)
2-Commit to daily prayer
3-No shaving
4-Abstain from things that lead you to sin
5-Share your faith
*Numbers 6:5
– Nazarites are men who set themselves apart and dedicate themselves to the Lord in three ways: abstaining, avoiding impurity and not shaving. A simple goal: a challenge for men to dedicate themselves to the Lord.
To sign-up
for the daily emails from Fr. Meyer through Flocknote, text NAZARITE to 84576 or click
HERE
to sign on to Flocknote.
BRIGHT LIGHTS CHRISTMAS DISPLAY
Weekends from Nov 25 to Jan 6 at St. Teresa's ~ Bright, IN
Bright Lights is a huge drive-thru Christmas display that will take place every Friday to Sunday from November 25th to January 6th.
In an economically challenging time, we want to offer an experience of joy, hope and the message of Christmas Free of Charge for all families!
Location: 23345 Gavin Lane, Bright, IN 47025
CHRISTMAS EVE CHOIR REHEARSAL
November 28th to December 22nd at St. Joseph Church
Schedule: Children's Group (Under age 10)
Mondays ~ 6:30pm-7:10pm (Nov 28, Dec 5, 12 and 19)
Adult Group (Ages 10 and up)
Mondays and Thursdays 7:15pm – 8:30pm (Nov 28, Dec 1, 5, 12, 15, 19)
Combined Rehearsal on Thursday, December 22 at 6:30pm.
CHRISTMAS IN INDIANA - CRAFT SHOW
Sat, Dec 3 (9:00a-4:00p) & Sun, Dec 4 (10:00a-4:00p), St. John Hall
Candles, Holiday T-Shirts, Hand-Carved Items, Baked Goods, Wreaths, Place Mats, Pillows, Nativity Sets, Crochet Items & So Much More.
Food sold by Girl Scout Troop #4350
Contact Paula Rudisell with questions at 812-209-9376
Sunday, December 4th, 8:00am to 11:00am, St. Paul Campus Gym
Menu includes: Eggs, sausage, biscuits, pancakes, pastries & drinks
Free-Will Offering | Carryout Available
Proceeds benefit Catholic Schoolhouse Homeschool Co-Op.
St. Nicholas Coloring Contest:
Coloring pages
FOUND HERE
are due on Monday, December 5th. Place in the collection or bring to the office.
NATL NIGHT OF PRAYER FOR LIFE
Thursday, December 8th, 9:00pm to 1:00am at the Adoration Chapel
This 4-hour period of Adoration is specifically devoted to praying for a pro-life culture in our country. Roe v. Wade is gone, but the anti-life forces are rising. We need prayer and action more than ever! Please join thousands of people across the country in this national prayer movement.
SIGN-UP HERE
or just show up!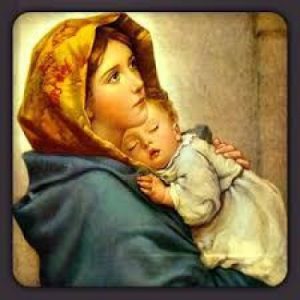 Wednesday, Dec 28 ~ 6:30pm – St. Joseph
This sacred Mass of healing is for those who have lost a young child due to miscarriage, stillbirth or any type of loss. We would love to honor their lives here on earth and in Heaven. If you sign up, you will receive a personalized ornament in their memory. If you have not named the child you lost before birth, please consider doing so for your own healing. You are welcome and encouraged to participate every year.
Please
SIGN UP HERE
by Dec 20th with your child(ren)'s name(s).
July 3-12, 2023 ~ Register Now!
Dear Friends: With great pleasure I invite you to join me in making a pilgrimage to the Holy Land. Walking in the footsteps of Jesus and experiencing His homeland is a tremendous blessing. In fact, many people consider the Holy Land to be the "Fifth Gospel" because of the insights it provides into the life of our Lord. -Father Mahan
Please note that there are no COVID vaccination or testing requirements for entrance to the State of Israel or return to the USA.