CATECHESIS OF THE GOOD SHEPHERD (CGS)
CGS is a common religious experience involving children and adults in which the religious values of childhood, primarily those values of contemplation and enjoyment of God, are predominant. This experience is shared in a place particularly prepared for the religious life of children called the Atrium.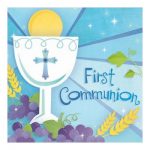 First Communion Practice
Monday, April 12th, 6:30pm
Good Shepherd Center – St. Joseph Campus
April 17th – St. Joseph Campus
10:00am & 12:00pm
Both Masses will be live-streamed
WELCOME TO THE 2020-2021 SCHOOL YEAR
Each parent is asked to fill two slots. Hall monitors should arrive 15 minutes early and will take children's temperatures prior to entering the building.
Religious education aims to provide students with knowledge and understanding of as well as sensitivity to different religions. Education is crucial to the development of a tolerant society. The goal of our program is to teach our Faith, encourage faithfulness to Jesus Christ, aid in developing a personal relationship with Jesus, and foster discipleship of Jesus Christ.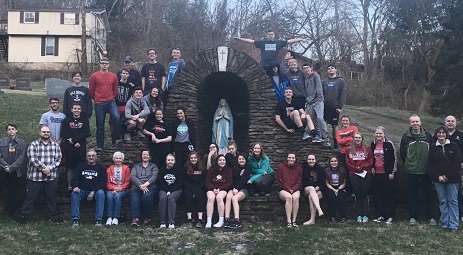 CONFIRMATION RETREAT APR 24 & 25
We will go on retreat to the Our Lady of the Holy Spirity Center in Cincinnati. Participants are asked to be dropped off at 8:50am on Saturday, April 24th. The retreat will last until 4:00pm on Sunday, April 25th. There is a Closing Mass at 3:00pm on Sunday, April 25th –Confirmation Sponsors, Parents and families are invited to this Sunday Mass and are then responsible for the transportation of their children home. You must arrange transportation for your confirmation student's arrival (consider carpooling for the arrival/drop-off) and return home; please join us for Holy Mass at 3pm!