Here at All Saints, we see the passing on of faithful teaching as a large part of our purpose. The great commission of Jesus Christ compels us to go out and preach to all nations. We start this preaching at home, where we form our own.
Our Faith Formation programs begin in the young years and continue all through life. We strive to have a seamless garment of programming to engage our parish community at all ages. We begin with three-year-olds, school children, high school youth, young adults and continue on to our adult faith formation programs. We have something for everyone.
SUNDAY HOMILIES & ONLINE MASSES
Please watch or listen to our Sunday Homilies on the following platforms. Online Mass is on YouTube and Facebook.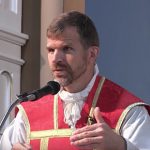 WIN MONEY WHILE SUPPORTING
ALL SAINTS PARISH SCHOLARSHIP FUND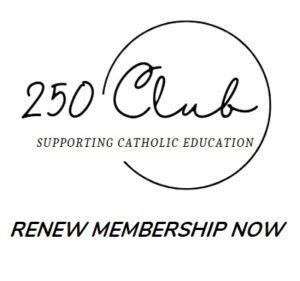 NOTE: 250 numbers are sold each year and right now we are full. If you had a number last year, we have saved it for you, but please let us know if you want to renew it by emailing or contacting the office ASAP.
The first monthly drawing will take place at the St Paul festival on Aug 13, 2023.
A monthly raffle where you get four chances per month to be a winner plus four quarterly bonus drawings. Each member has 53 chances throughout the year to win!
An Early Bird drawing is done for those who sign up on or before the annual St. Paul Chicken Dinner August 13, 2023.
Profits are used by All Saints Parish to award scholarships to parishioners attending Catholic schools.
Each month: Four winning numbers will be drawn as follows:
First prize $100 | Second prize $75 | Third prize $50 | Fourth prize $25
Plus quarterly prizes: November $250 | February $250 | May $250 | August $500!
Early Bird drawing: Sign up by August 13th, 2023 to qualify for $75 drawing at St. Paul's.
Membership: $50 for a full year.
License # 002595