INVITING ALL TO CHRIST'S CHURCH
ENGAGING INSPIRING INVITING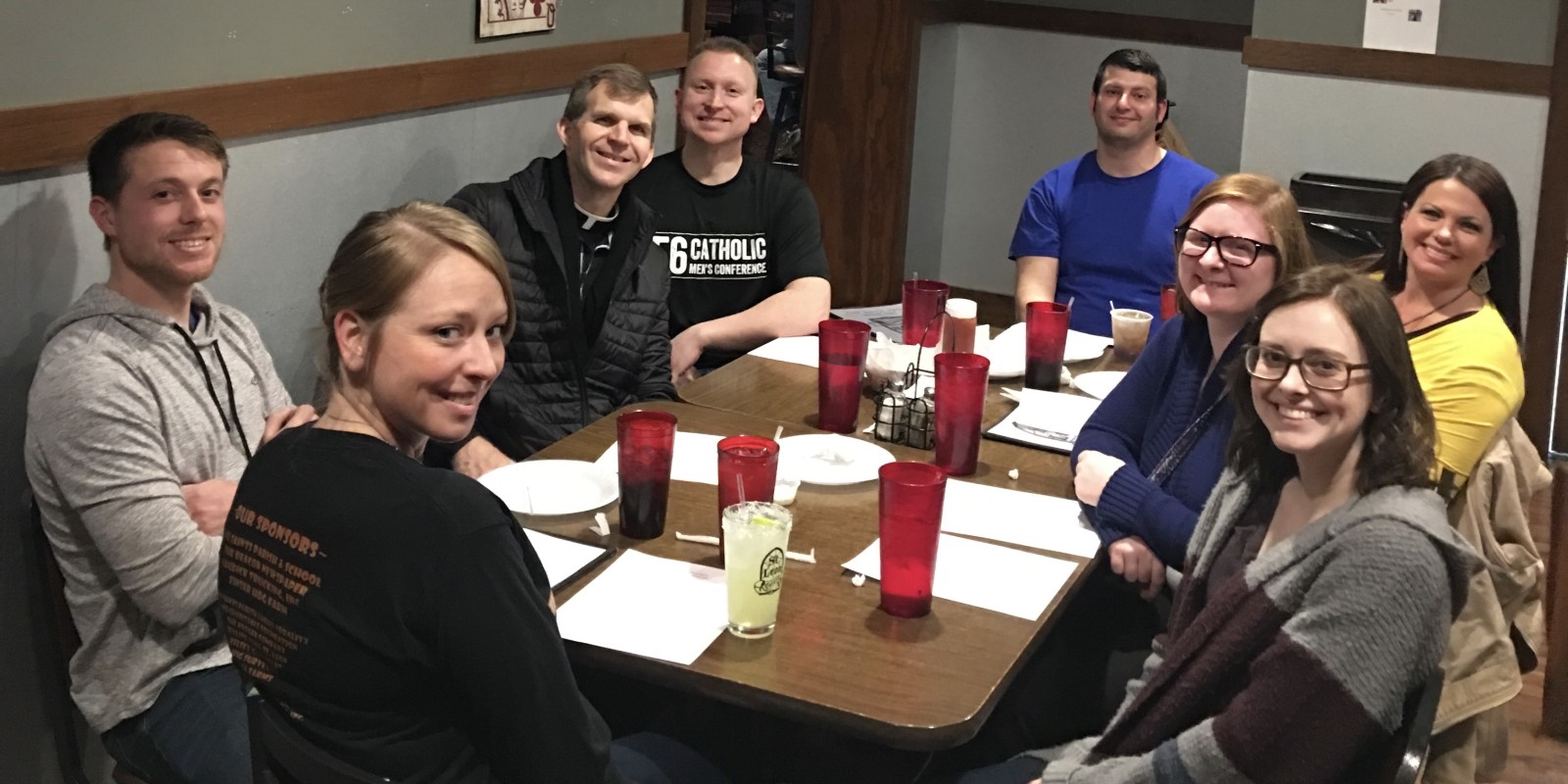 We are forming the saints we are called to be by providing
faithful teaching, authentic worship and compassionate service.
Our faith and actions nourish engaged Catholics,
inspire unengaged Catholics, and invite all to Christ's Church.
MASS SCHEDULE OCT 26 - NOV 1
Weekday Masses
No Mass Monday 10/26 thru Friday 10/30
Father Meyer Is On Retreat
Weekend Oct 31 & Nov 1
Sat – 4:30pm St. Joseph Inside & Streaming
Sun – 7:30am St. John Inside & Streaming
Sun – 9:15am and 11:00am Outside
at St. John (not live-streamed)

SUNDAY MASS DISPENSATION EXTENDED BEYOND NOVEMBER 1st
Fr. Jonathan Meyer
Oct 16, 2020
Go therefore and make disciples of all nations, baptizing them in the name of the Father, and of the Son, and of the Holy Spirit. And behold, I am with you always, until the end of the age. Matthew 28:19-20
Pilgrim Mary Statue for Marriage and Family
All Saints Parish has a traveling statue of Our Lady of Grace to unite families in prayer, increase devotion to Mary and bring us closer to Jesus. If your family would like to host the statue in your home, please sign up via the link below. You will host the statue for one week and say a daily prayer as a family.
Once you have signed up for a date, you will pick up the statue in the Parish Library at the St. John Campus. You will sign out the statue anytime on Sunday after the 11 o'clock mass. There will be a book for you to sign the statue in and out. You will take a laminated prayer card with you to pray daily with your family. You will return the statue of Mary and prayer card to the library the following Sunday before the 11 o'clock mass. Questions contact Claire at
clairekeck.asp@gmail.com