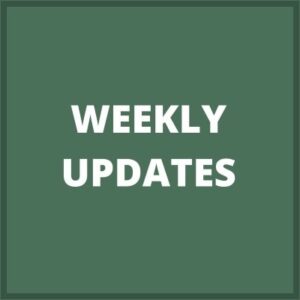 • Palms to Ashes
~ Please begin bringing your palm branches to church to be burned for Ash Wednesday ashes. There are boxes in the entrance of each church.
• Candlemas – Thur, Feb 2 ~ 7:30am – St Paul
~ We will be blessing candles on the 40th day of Christmas- the Presentation of our Lord in the Temple (the 4th Mystery of the Rosary). Please come to Holy Mass at the St. Paul Campus if you are able.
• Throat Blessings Feb 4/5
~ St. Blaise blessings will be offered at the end of all weekend Masses.
• Anointing of the Sick Feb 11/12
~ The Sacrament of the Anointing of the Sick will be offered AFTER each weekend Mass. If you are ill or elderly, you are welcome to receive this sacrament. Reminder: There is Anointing of the Sick every First Monday, First Wednesday and First Friday of the month.
• Preschool Teaching Position
~ Mrs Debbie Schneider has been teaching at our preschool for 26 years and will retire in May. A teacher is needed Tuesdays and Thursdays 8am-4pm beginning in August. If you are interested and have a degree in early childhood education or a CDA credential, please email your resume and cover letter to Emily Alig.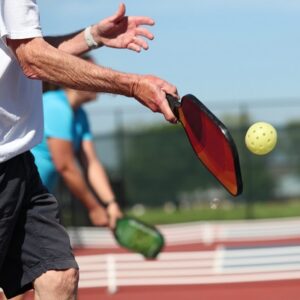 Mondays, Wednesdays and Fridays at the St. Paul Campus
We have pickleball three times per week: Monday and Wednesday at 5:30pm and Friday at 10:00am.
All are welcome and you do not need to RSVP. A suggested donation of $2/day is appreciated.
Please contact Dave Kuhn with questions at (513) 673-4298.

MILITARY APPRECIATION PROJECT (MAP)
Donations Needed Anytime ~ Bring to the Office
MAP was initiated last year by Michaela Spangler for her Girl Scout Gold Award. While she has moved on to college, the program continues. Our goal is to reach out to the active duty military of our parish to assure them that they are loved and appreciated here at home. We send them care packages several times throughout the year.
If your loved one is serving in the military and is a parishioner of All Saints or one of the Dearborn County parishes, please contact us so that we can include them in this program.
We are still accepting donations to keep the program running. In addition to prayers and monetary donations which are so important, we are accepting the following: powdered drink packets, beef jerky, microwavable skyline chili pouches, gum, mints, protein bars, trail mix, and chapstick. Thank you for your continued prayers and support of our troops and of this program. Contact Lisa Spangler at (812).212.5683 or lisaspangler6@gmail.com with any questions.
E6 CATHOLIC MEN'S CONFERENCE
Saturday, February 18, 2023 at East Central High School
Men! Rediscover Your Vocation ~ Put on the Armor of God
• Inspiring Talks by Renowned Catholic Speakers
• Mass and Adoration of the Blessed Sacrament
• Confession Available Throughout the Day
• Lunch, Coffee & Refreshments
• Free Parking and Comfortable Seating
More Info and Registration at the
OFFICIAL SITE
Volunteers are requested to
PROVIDE MUFFINS
Tuesday, February 21, 6:30pm at St. John Hall
All are welcome to this monthly meeting as we move forward with our plan to open a coffee shop in the old Stout's Brickhouse building on the corner of Rt. 1 and N. Dearborn Road. Our goal is to be open for business by July of this year. Please come if you would like to get involved!
More Details
HERE
Every Friday From February 24th to March 31st
Join us from 4:30 to 7:30pm each Friday during Lent at the St. Martin Campus Hall for a delicious Fish Fry Dinner.
Cost:
$12 Adults / $6 Children
COMPLETE DETAILS
Donations Appreciated:
cakes, pies, bottled water, and canned pop are requested. Desserts can be dropped off on Fridays during Lent and drink donations can be dropped off anytime at the hall.
Volunteers:
Sign Up
HERE
Select Sunday Evenings During Lent at St. John Campus
Light soup supper is served at 6:00pm in the hall. Scripture reflection, prayer and adoration of the blessed sacrament led by Father Mahan begin in the church at 6:45pm.
Dates: Feb 26, Mar 5 & 26
Note: If you miss it, the identical program is offered the following night at St. Mary's in Aurora.
March 4-6 at Planned Parenthood in Cincinnati
All Saints Parish along with St. Lawrence, St. Teresa's and St. Mary's have adopted these three days during the 40-day campaign for a prayerful vigil at Planned Parenthood:
Sat. March 4, Sun. March 5 and Mon. March 6
Sign up
HERE
for one hour between 7am to 7pm on any day.
Questions? Call/text John at 513-300-5246
July 3-12, 2023 ~ Registration is Closed
Dear Friends: Walking in the footsteps of Jesus and experiencing His homeland is a tremendous blessing. In fact, many people consider the Holy Land to be the "Fifth Gospel" because of the insights it provides into the life of our Lord. -Father Mahan Please note that there are no COVID vaccination or testing requirements for entrance to the State of Israel or return to the USA.
For those who are signed up – remember – your balance is due on May 1st.