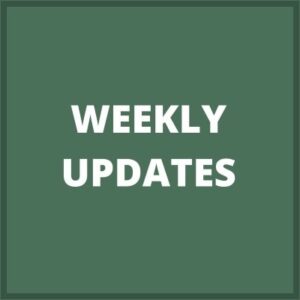 • Month of the Blessed Mother
~ During the month of May, we will pray the rosary prior to every weekend Mass. Volunteers are needed to lead the rosary. Sign up
HERE
• Memorial Day Mass
~ Mass on Monday, May 30th will be at 7:30am at St. Paul's. There will be no evening Mass.
• Gobble Wobble Planning Meeting
~ Tues, May 31 ~ 6:30pm at the Parish Office. This will be the first meeting of the year. If interested in joining the committee, please join us.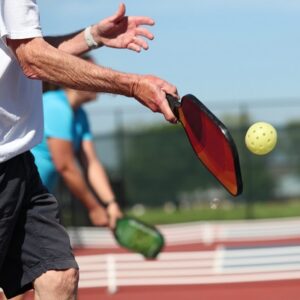 Wednesdays and Fridays at the St. Paul Campus
We have pickleball twice a week in the St Paul campus gym. Every Wednesday at 6:00pm and every Friday at 10:00am.
All are welcome and you do not need to RSVP. A suggested donation of $2/day is appreciated. Please contact Dave Kuhn with questions at (513) 673-4298.
JACOB LINDLE'S FIRST MASS
Wednesday, May 25, 5:45pm at St. Joseph Church
Denise and Doug Lindle, the parents of Deacon Jacob Lindle, invite you to the First Mass of the newly ordained priest. Deacon Jacob Lindle will be ordained to the sacred order of Priesthood on Saturday, May 21st in the Cathedral of St. Peters in Chains, Cincinnati. This will be the first opportunity for him to offer Holy Mass at the parish of his parents. A reception will be held after Mass in the Parish Life Center.
MEMORIAL DAY PARISH PICNIC
Monday, May 30, 4:00pm at St. John Campus (Outdoors)
FREE Event! BBQ Dinner for the whole family. Pulled pork barbecue, side dishes and drinks will be provided. Please bring a dessert to share. Bring chairs or blankets for outdoor seating. Red, white and blue attire is encouraged!
PLEASE RSVP HERE BY MAY 27TH
ST. BERNADETTE TOUR & MOVIE NIGHT
June 2nd Through 10th
Relics of St. Bernadette of Lourdes are currently touring the United States. They will be near to us on the following dates and everyone is invited to visit them at these locations:
• June 8th & 9th ~ St. Bernadette Parish, Amelia Ohio
• June 10th ~ Our Lady of Lourdes Parish, Cincinnati
MORE INFORMATION
All Saints will host a
Movie Night
on June 3rd at St. John Campus Hall ~ "BERNADETTE". The movie starts at 6:30pm. All are welcome!
Please join us in praying the
NOVENA
each day from June 2nd to 9th.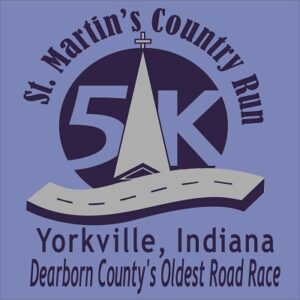 Sunday, July 24, 9:30am at St. Martin Campus
Run or Walk in Dearborn County's Oldest Annual Road Race – established 1981.
5K out and back course starts and ends at St. Martin Church with some gentle hills. Prizes by age group will be awarded!
After the race, stay for our festival and chicken dinner!