• Meals Needed
~ The Ladies Sodality is requesting help preparing meals for the priests during 12 hours of confession. Please
CLICK HERE
to volunteer. Thank you!.
• Automatic Door at St. Paul Church
~ When you attend Mass at the St. Paul campus, you will notice an automatic door opener. Please make use of this feature as you enter and exit.
• Holy Water
~ Holy Water buckets/tanks are filled & available in each Church. We are not yet using Holy Water fonts. Please help yourself.
• Patriotic Rosary
~ After each daily Mass the patriotic rosary will be prayed and live streamed. Please join us.
• Marriage Retreat Postponed
~ The marriage retreat planned for February has been postponed until June 12th. Save the date! Troy and Kathleen Billings will be our guest speakers and the title of their talk is "It Takes Two to Tango, Develop a Rhythm in Marriage".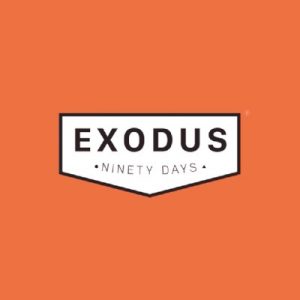 Join us! – It's not too late if you are interested.
Exodus 90 is a ninety-day spiritual exercise for men based on three pillars: prayer, asceticism, and fraternity. All three of these pillars are essential aspects of the Christian life. It is for this reason that taking up this spiritual exercise requires taking up all three of these pillars humbly.
More Info Here
June 21 to July 1, 2021
Walk where Jesus walked. This is an unforgettable experience, and there is still time to join us! More information can be found
HERE
.