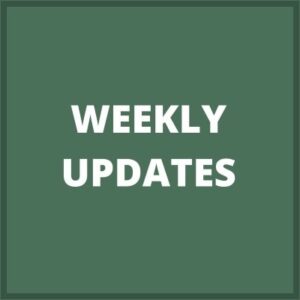 • Extended Adoration During Advent
~ During Advent, there is Adoration of the Blessed Sacrament at the end of each weekend Mass. More details can be found
HERE
• Sick and Shut-in Christmas Card list
~ If you would like a list of parishioners who are shut in their homes or in nursing homes to send a Christmas card to, please contact Maureen at the parish office at maureenstenger.asp@gmail.com.
• Seasonal Music – St. Anthony in Morris Living Nativity
~ Dec 8 & 9 ~ 5pm-9p you'll find a live nativity with animals, costumes, and live music from All Saints Parish on Friday, Dec 8 from 8-9pm.
• Christmas Memorials Flower Donations
~ Due – Mon, Dec 11 ~ Please use the marked envelope in your envelope pack. The names will be posted in the Christmas bulletin.
• Gaudete Sunday December 16/17
~ Wear pink or rose to Mass to remind us of the joy of anticipation at the approach of the Christmas season.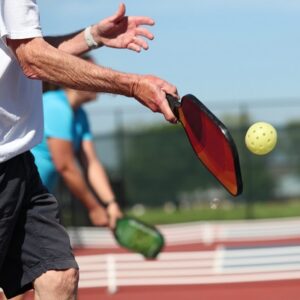 Mondays, Wednesdays and Fridays at the St. Paul Campus
We have pickleball three times per week: Monday and Wednesday at 5:30pm and Friday at 10:00am.
All are welcome and you do not need to RSVP. A suggested donation of $2/day is appreciated.
Please contact Dave Kuhn with questions at (513) 673-4298.

Weekends Starting Dec. 1st Until Jan. 6th at St. Teresa's ~ Bright, IN
Bright Lights is a huge Christmas display that will take place every Friday to Sunday evening.
In an economically challenging time, we want to offer an experience of joy, hope and the message of Christmas Free of Charge for all families!
Location: 23345 Gavin Lane, Bright, IN 47025
REHEARSAL FOR 4PM CHRISTMAS MASS
Music for the 4:00pm Christmas Eve Mass at St. Joe's
Anyone interested and available to participate, please email Chad at chad_k_gutzwiller@yahoo.com or Cyndi at onevoegele@etczone.com. All voices are welcome!
Rehearsal Dates for Kids (under 10):
Mondays (December 4, 11, and 18) from 6:30-7:10p.m.
Adults ~ Mondays and Thursdays:
(December 4, 7, 11, 14, 18, and 21) from 7:15-8:30p.m.
To End Abortion – December 8 & 9
From Dec 8th ~ 9:00pm until Dec 9th ~ 1:00am in the All Saints Adoration Chapel
This four-hour period of Adoration is specifically devoted to praying for a pro-life culture in our country. Roe v. Wade is gone, but the anti-life forces are rising. We need prayer and action more than ever! Please join thousands of people across the country in this national prayer movement.
Our Lady of the Immaculate Conception and St. Juan Diego, pray for us.
Weekend of December 16 & 17
St. Pope Paul VI began the tradition of blessing figurines of the baby Jesus from home nativity scenes on the 3rd Sunday of Advent. Please bring your infant Jesus figurine to Holy Mass!
There will not be a table in the front, please keep your baby Jesus with you in your place.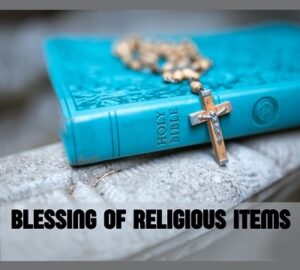 BLESSING OF RELIGIOUS ARTICLES
December 16 & 17 After All Weekend Masses
Please bring water, salt or the following items to Mass to be blessed. Suitable items include (but not limited to) Bibles, rosaries, scapulars, statues, candles, oil, medals and pendants.
Bring your articles to the front of church at the end of Mass.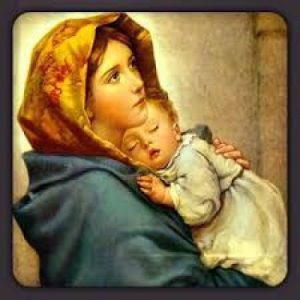 Thursday, Dec. 28, 6:30pm at St. Joseph church
Mass of healing for parents and families who have lost an infant or young child due to miscarriage, stillbirth or any other type of loss.
We would love to honor your children's lives here on earth and in Heaven. If you sign up, you will receive a personalized ornament in their memory. If you have not named the child(ren) you lost before birth, please consider doing so for your own healing. You are welcome and encouraged to participate every year.
Please
SIGN UP HERE
by Dec. 20th with your child(ren)'s name(s)
Saturday, January 20, 2024 ~ 9:00am to 4:30pm
What:
A women's retreat focusing on finding peace during trying times.
Where:
St. Teresa Life Center ~ 23345 Gavin Lane, Lawrenceburg, IN 47025
Cost:
$30 which includes a shirt, necklace, breakfast, lunch and five talks. Please include shirt size when you register.
Register:
Online
HERE
by Sunday January 3, 2024. Or contact the parish office at 812-576-4302 | emilyalig.asp@gmail.com
MASS AND LUNCH WITH THE ARCHBISHOP
Sunday, January 21, 2024 at Lawrenceburg Event Center
2024 marks an important milestone in Dearborn County: St John the Baptist Church will celebrate its bicentennial – 200 years!
To kick off the celebration of Catholicism in Dearborn County, Archbishop Thompson will celebrate Mass at the Lawrenceburg Event Center on Sunday, January 21st at 10:00am with an RSVP lunch to follow.
You can attend the Mass, the lunch, or both, but if you plan to attend the lunch, you must
RSVP HERE
.
Please see
COMPLETE DETAILS HERE
.
E6 CATHOLIC MEN'S CONFERENCE
Saturday, February 17, 2024, 8:00am to 3:30pm, at East Central High School
Men! Rediscover Your Vocation ~ Put on the Armor of God
• Inspiring Talks by Renowned Catholic Speakers
• Mass and Adoration of the Blessed Sacrament
• Confession Available Throughout the Day
• Lunch, Coffee & Refreshments
• Free Parking and Comfortable Seating
More Info and Registration at the
OFFICIAL SITE
Use Promo Code Christmas to
save $10
until 12/31!
DOUBLE FEATURE WITH JASON EVERT
February 21, 2024, 6:00pm at St Joseph Campus PLC
One Day – Two Talks – Everyone Welcome Ages 13+
Cost: $25* (includes resources) ~
ORDER TICKETS HERE
* $15 for registered parishioners of All Saints, St. Lawrence, St. Teresa or St. Mary's – use promo code DCC
• PURIFIED
~ 6:00 – 7:30pm followed by a half hour break.
The innocence of the family is under attack like never before. Come and discover how to protect and heal yours. This presentation is for teens, parents, and adults.
• GENDER & THE THEOLOGY OF YOUR BODY
~ 8:00 – 9:00pm followed by Confession and Eucharistic Adoration.
What's the meaning of sex, gender and the human body? The truth of masculinity and femininity are being questioned like never before. Discover how your body as a man or woman reveals your identity and calling.
HOLY LAND PILGRIMAGE 2024
June 25-July 5, 2024
Given the hostilities in Israel and Gaza, it is quite possible this trip will be canceled. Check back for more information in early 2024.
TRIP DETAILS
Final payment will be due in March, 2024 – Assuming the trip is not canceled.
More information and registration is at
TektonMinistries.org