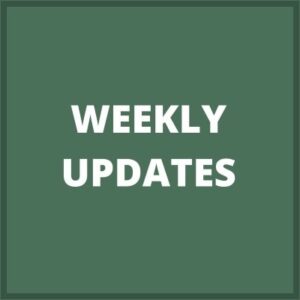 • Feast of the Assumption
~ Not a holy day this year – regular Monday Mass time and place. 5:45pm at St. John's.
• Summer T-Shirts
~ T-Shirts are still available for purchase. Contact the Parish Office if interested. We ordered extra!
• Pro-Life Documentary
~ With the permission of The Daily Wire, All Saints Parishioners may access and view the documentary,
"Choosing Death: the Legacy of Roe!"
. You have until the end of August to watch it. Login: allsaintsprolife@gmail.com | Password: Prolife!
• Altar Server Training
~ Any young person from 3rd to 12th grade and interested in serving is invited to any of the following training sessions. Altar Servers are trained the SAME for ALL seven Churches in the County, so it does not matter which session you attend. You will be prepped to serve at your church building of choice! Parents are welcome to attend.
Tuesday- August 30th- 6:30pm- St. Mary's, Aurora | Sunday- September 4- 12noon- St. Teresa, Bright | Tuesday- September 6- 6:30pm- All Saints- St. John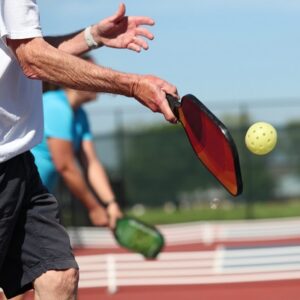 Wednesdays and Fridays at the St. Paul Campus We have pickleball twice a week in the St Paul campus gym. Every Wednesday at 6:00pm and every Friday at 10:00am.
All are welcome and you do not need to RSVP. A suggested donation of $2/day is appreciated. Please contact Dave Kuhn with questions at (513) 673-4298.
Notice: Pickleball is canceled on the following dates:
August 10, 12, 17 & 19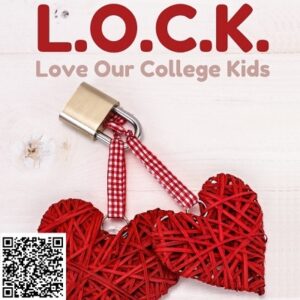 L.O.C.K. - LOVE OUR COLLEGE KIDS
Parents of College-Age Youth:
Once again, we will offer the LOCK program to support and encourage the faith of our COLLEGE-AGED young adults. Each month, care packages will be sent to all of our young adults in college. Please send us the address of the student. We also need parents to coordinate the mailings from September to April, which can consist of anything desired – bookmark, prayer card, magnet, etc. To volunteer, contact
maureenstenger.asp@gmail.com
To submit the contact information for your college student, click
HERE
Bread From Heaven – Eucharistic Miracles
Don't miss your last chance to experience a fascinating display about Eucharistic Miracles and the Religious Items used at Holy Mass.This traveling exhibit has been at the first two of All Saints Summer Festivals, and will be on display again at St. Paul Festival on August 13 & 14 ~ Saturday 5pm-8pm and Sunday 11am-5pm. Entrance into the exhibit is FREE. All are welcome!
THE CASE FOR JESUS - BOOKS FOR SALE
August 20 & 21, After All Weekend Masses
This book, by Brant Pitre, will be available for purchase in advance of Fr. Mahan's Lecture Series which is coming next month. Parishioners may buy the book and read ahead so as to be prepared for the discussion.
Cost: $20 – benefits the trip to World Youth Day in 2023.
ST JOSEPH OF ARIMATHEA MASS & DINNER
Empty Tomb Event – August 31st, 5:45pm, St. Joseph Campus
The following individuals are invited to join us for Mass at 5:45pm at the St Joseph campus, receive a blessing, and have dinner in the Parish Life Center:
Members of the Cemetery Committee, Bereavement Ministry, musicians, sacristans, servers, Priests, Deacons, Funeral Homes, Ladies Sodality, those who make side dishes and serve funeral meals, our St Joseph teams that host visitations at the PLC, and all our setup and cleanup crews.
Our funerals at All Saints are a tremendous act of compassionate service that wouldn't be possible without you. We are blessed to have you.
RSVP HERE
by August 19th or call the parish office.
FALL LECTURE SERIES & SOUP SUPPER
"The Case For Jesus" Presented By Father Mahan
Free 4-Week Lecture Series in which we will discuss the book "The Case For Jesus" by Brant Pitre. The book provides both Biblical and Historical evidence of Jesus Christ. The soup supper starts at 6:00pm followed by the talk. The evening will conclude by 8:00pm. There is no cost.
There are two locations but the same presentation:

All Saints St. John Campus Hall
Sundays, Sept 11, 18, 25 & Oct 2
St. Mary's Aurora Activity Center
Mondays, Sept 12, 19, 26 & Oct 3
Friday, September 23rd, 6:00-9:00pm, St. Lawrence
Faith and Science combine in this unique class that offers practical skills to overcome anxiety, depression and learning disabilities.
Where:
St. Lawrence Church (lower level)
Cost:
$15, includes meal, t-shirt and booklet "Understood"
RSVP:
By Sunday Sept 11 please.
More Details:
Can be found
HERE
Saturday, September 24th, 6:00-9:00pm, St. John Campus Hall
With humor and real-life examples, Guest Speaker Dr. Ray Guarendi addresses widespread myths, cultural influences, and the daily challenges of family life and parenting. Enjoy an evening filled with practical advice and proven techniques to build stronger, happier, healthier families.
This event is
FREE
and includes dinner. Engaged couples are welcome!
REGISTER HERE
Save the Date! July 3-12, 2023
Father Mahan will escort a pilgrimage to the Holy Land next Summer. If you are interested, please save these dates on your calendar. Pricing and trip information will be available in mid-August. Please note that there are no COVID vaccination or testing requirements for entrance to the State of Israel or return to the USA.
Please send Father Mahan an e-mail if you are interested in this once-in-a-lifetime opportunity to walk where Jesus walked.
frmahan@dccatholics.com