• No Weekday Mass October 26 thru 30
~ Fr. Meyer will be on a silent retreat. Mass intentions will be offered, but there will not be public Mass.
• Thanksgiving & Christmas Assistance
~ Local families facing tough times: Thanksgiving and Christmas baskets are available, prepared specific for your family. Deadlines for requesting these services are October 31 for Thanksgiving dinner basket and November 6 for Christmas gifts and food.
COMPLETE DETAILS
• Perpetual Adoration Moving to St. Joseph Church
~ From 5:00pm, Saturday Oct. 31 until Tuesday, December 8th.
• Return to Standard Time Sunday Nov. 1 – Fall Back
~ Set your clocks back – please be attentive to your hours in the adoration chapel!
• Election Day is November 3rd
~ We have volunteers willing to pick-up those that cannot drive and transport to voting centers. If you need a ride, please contact the parish office.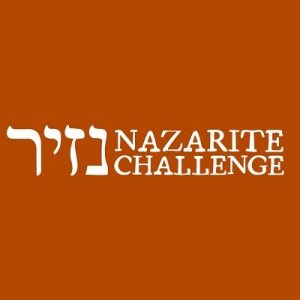 There is still time to join! Next Meeting Nov. 9, 8:00pm
Follow the 5 commitments of the Nazarite Challenge:
1) Join the community by signing up via e-mail to
frmeyer.asp@gmail.com
2) Commit to daily prayer
3) No shaving
4) Abstain from things that lead you to sin
5) Share your faith
*Numbers 6:5 – Nazarites are men who set themselves apart and dedicate themselves to the Lord in three ways: abstaining, avoiding impurity and not shaving. A simple goal: a challenge for men to dedicate themselves to the Lord.
October 31 & November 1 at all weekend Masses

All hunters are welcome to attend Mass and blessing this weekend, in anticipation of the traditional feast day of St. Hubertus (Nov 3), a saint from the 700's, who is the patron of hunters. St. Hubert, an avid hunter, had a conversion when he realized, while hunting, that God was hunting him, searching for him, desiring him…and it transformed his heart. As always, your CAMO is welcome at Holy Mass.
1:00pm Sunday Nov. 1 until 6:00pm Tuesday, Nov. 3 (Election Day)
While our perpetual adoration ministry will be at the St. Joseph campus in November, we will have Election Adoration at St. John's, St. Paul's and St. Martin's for 53 hours leading up to the closing of the polls. We strongly feel the need to be in constant prayer for our nation in the hours leading up to the election and on election day.
Prayer resources are provided
HERE
and a rosary will be printed in the Nov. 1 bulletin. Please consider committing to an hour each of the three days.
SIGN UP ONLINE
or call the parish office.
Sunday, November 8th ~ St. John Campus
Carry-Out Only – 11:00am to 5:00 pm or until sold out
Adult $12 | Child $6 | Whole Chicken $12
Mega Split-the-Pot! (license #002595)
Help is needed –
Please Signup Here
Notice: Due to the continuing uncertainty that the Covid-19 pandemic has caused, we have decided to cancel this year's Fall Craft Show. We have every intention of hosting the Craft Show next year on November 6 and 7. In the meantime, please come out and enjoy our Fall Chicken Dinner!
Nov 15th St. Paul Gym | Nov. 22nd St. Martin Hall

Everyone is welcome! Bring the kids! Food and desserts available. Due to Covid-19, seating will be limited, so arrive early. Questions? Call the parish office at (812) 576-4302.

Sunday, November 15th
St. Paul Gym
Doors Open 5pm
Bingo Starts 6pm
Sunday, November 22nd
St. Martin Hall
Doors Open 4pm
Bingo Starts 5pm
Gobble Wobble 5k Run & Walk
Thursday, November 26, 2020 at 7:45 AM – 9:30 AM ~ St. Leon Post 464
Everybody wants to help those in need on Thanksgiving Day; here is a way to do just that! Over the past 6 years, the Gobble Wobble 5K has raised & donated over $140,000 to local Food Pantries with help from our sponsors and participants.
Join us this year, for our 7th anniversary of the largest 5K in Dearborn County as we push that number over $160,000! Whether you participate through financial donation only, via our Virtual 5K (completed any day between Nov 1 – Nov 25 on any 5K course you choose) or by coming out for our in-person event, on our NEW loop course in St. Leon, IN (to give ample space to our participants), we THANK YOU for your generous giving and continued support of the #GW5K !