• Get Well Wishes to Anita Back
~ If you would like to send Anita a get well card, here is the address: 6120 Crow's Nest Dr., Indianapolis IN 46228. A rosary will be prayed at 3:30 Saturday before Mass for Anita's recovery. Please join us.
• Weekday Mass Adjustment
~ On Wednesday, Sept 22, Mass will be at 7:30am with confessions at 7:00am at the St. Joseph campus. There will not be a 5:45pm Mass
• Thursday Lunches For Our Priests
~ Weekly on Thursday afternoons, Fr. Mahan and Fr. Meyer meet at the rectory at St Teresa for lunch, prayer and planning. We would like to have lunch delivered to them! To sign up to make a meal,
CLICK HERE
or call the parish office.
• Join the Kings Men Mailing List
~ eMail thekingsmen.allsaints@gmail.com to join, which will keep you up to date with men's activities within the parish, as well as a weekly prayer list for those in need.
• Visiting Shut-Ins
~ Do you know anyone who is sick or shut in? Please contact the office and let us know. We want to visit them. We will be visiting all shut-ins on the second Friday of every month.
Thursday Mornings At Two Locations
An interactive men's program combining the best research from science with the teachings of the Catholic faith and the wisdom of the saints to develop the vision of man fully alive. By honestly addressing the pressures and temptations that men face in our modern culture,
That Man is You!
seeks to form men who will be capable of transforming homes and society. Two Locations: St. John (Dover) and St. Lawrence (Lawrenceburg).
COMPLETE DETAILS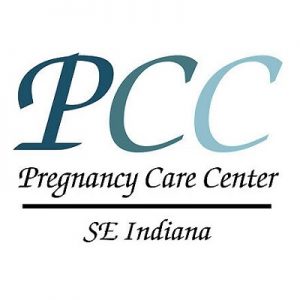 PREGNANCY CARE CENTER BANQUET
Virtual Event ~ Saturday, September 18, 6:00pm
This annual fundraiser is how the PCC keeps their doors open and this year, Fr. Meyer is the keynote speaker! Join the event
HERE
If you host, please ask your guests to bring a check in support of this amazing organization. Collect the donations and send to the PCC:
Pregnancy Care Center
P.O. Box 4196
Lawrenceburg, IN 47025
-or-
Make a donation directly through their website
HERE
September 25, 26 & 27 at Planned Parenthood in Cincinnati
Big NEWS! We are joining together with the Southern Dearborn Co. parishes for 40 Days for Life! We will cover three full days instead of two. Mark your calendars for Sept 25, 26, and 27 ~ Sat thru Monday.
Sign-up online
HERE
or email: allsaintsprolife@gmail.com call/text: 859-801-1293 OR simply sign up after Mass the weekend of September 18/19.
Sunday, September 26, 4:30-7:30pm, St. John Hall Outdoors
All Saints Parish and the King's Men Invite You to a BBQ Picnic Dinner for the Whole Family!
Event is free:
Absolutely no free will donations
Do Not Bring:
Food to share with others.
Do Bring:
Chairs or blanket for outdoor eating.
Please
RSVP HERE
by September 20th
BLESSING OF THE CHILD IN THE WOMB
Oct 2 & 3 at All Weekend Masses
The "Rite for the Blessing of a Child in the Womb" was crafted to support parents awaiting the birth of their child, to encourage parish prayers for, and recognition of, the precious gift of the child in the womb, and to foster respect for human life within society.
The mother and unborn child may receive this blessing multiple times. You do not have to be Catholic to receive this blessing. Please contact the office and let us know what Mass you will be attending.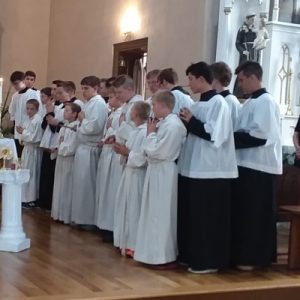 October 2 & 3 After All Weekend Masses
The Altar Boyz will be available to train new servers after ALL THE MASSES, first weekend in October. Just show up and the Altar boyz will lead the way. We have training videos on our ALL SAINTS – WE ARE ONE Youtube channel to help supplement. All young people 3rd grade and up are encouraged to serve.

Mark your calendars NOW!
Sunday, October 3rd at 1:00pm, at the St. Paul Campus
To honor the feast day of St. Francis of Assisi (Oct 4), we bring our pets to St. Paul church to be blessed. This is in recognition of St. Francis' love for animals as expressed in his Canticle of Creatures.

All varieties of pets are welcome!
MARY'S W.A.Y. (Women Answering Yes)
Tuesday, October 12, 2021, St. Joseph PLC
Doors open 5:30pm, Dinner served 6:30pm
This year's speaker will be Rose Sweet
Catholic Author * Speaker * Media Producer
RSVP by Oct 1 to Joan Brewer 812-576-4663 | brewerjoce@hotmail.com
MORE INFO
Thanksgiving Day, November 25th St. Leon IN
Check back soon for more race details. At this stage, what we need is sponsors.
Sponsorship Deadline:
October 15th
COMPLETE DETAILS HERE